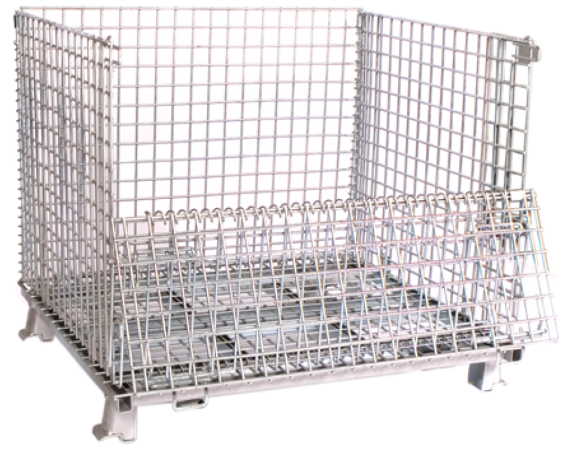 Customers have asked for it, and we've just added a new product group to our lineup – The Cobra Wire Collapsible Containers. They're so new, they aren't on our website yet.
Why wire collapsibles?
Galvanized steel wire with 2" grid.
Huge load capacities – up to 4000 lbs.
See through design – cuts down on unauthorized material.
Low shipping costs - 4 shipping points across the USA
Standard quick ship sizes in stock:
48" x 40" x 42" H, 183 lbs. tare weight
48" x 40" x 36" H, 165 lbs. tare weight
40" x 32" x 34" H, 135 lbs. tare weight
32" x 20" x 32" H, 58 lbs. tare weight
All have drop doors on the long side. Options include casters and fork tubes, and custom sizes or designs are available.
Give us a call at 866-289-9181, email Sales@ContainerEssentials.com, or Request a Quote.
Container Essentials means Complete Container Solutions™ – one expert source for all types of collection containers, BinPak® compaction containers, baling wire, tracking services, tippers, accessories, and consultative support.