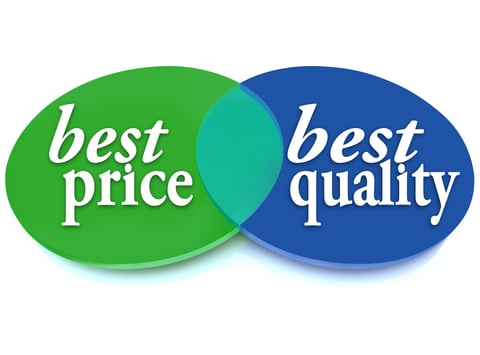 Prices for reusable scrap recycling containers with similar sizes and volume capacities can be all over the map. Why? Isn't one container as good as another?
Sometimes we're asked to provide a quote for comparison with other suppliers for what seem to be similar products. Trouble is - comparing containers without looking at the product specifications, warranty, and the company backing it up is kind of like getting quotes for similar size cars without factoring in the differences from one brand and model to another.
There are substantial differences in quality and expected service life with containers as there are with most products. Better containers don't skimp on materials, design, or components.
Prices can be reduced by skipping structural reinforcements, using less resin in the product, and using reprocessed resin. These things will definitely reduce the price of the container, but will also reduce its useful life.
Here are some quick points to look for and compare:
What's the warranty?
How much plastic, by weight, is in the container?
Is it virgin resin?
If it's a mobile container, is the base metal or plywood?
Are there structural reinforcements and double wall lips?
The best way to evaluate the cost of ownership is look at the actual cost per turn or use, and we can help you do that.
Even simply tracking and comparing two different containers over a reasonable period of time can paint a reasonably accurate picture of cost of ownership.
We'll be happy to provide as much guidance and detail as you'd like. Just let us know.
Container Essentials means Complete Container Solutions™ – one expert source for all types of collection containers, BinPak® compaction containers, baling wire, tracking services, tippers, accessories, and consultative support.
We're here to help. Give us a call today at 866-289-9181, send email or request a quote.