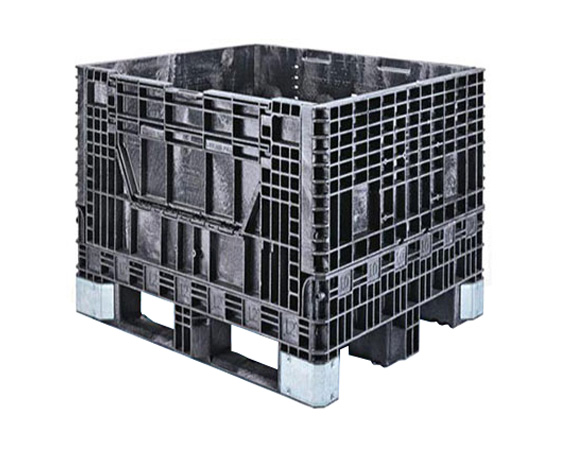 Need to ship and store more containers in less space?
When container shipping and storage space is critical, the Cobra Collapsible is the answer.
The Cobra collapses in seconds, stacks high for storage and shipment, and replaceable steel corner hit plates and runners make it especially suitable for the rough and tumble world of commercial recycling.
48" x 40" x 34" H.
Volume: 183 gal., 24.46 cu. ft.
Weight: 149 lbs.
Heavy duty injection molded construction that handles up to 2500 lbs
Unique post and pocket design that reduces bulging with recyclable material
Easily replaceable steel plates on the corners and steel runners - protects against fork lift damage
Reinforced bases and legs maximize durability
100% recyclable HDPE for environmental savings
Additional sizes in stock and custom sizes available, custom colors are also available
Contact us today or call 866-289-9181 to learn more.