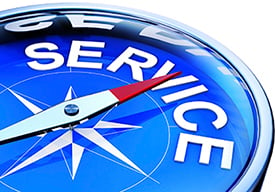 We've been working on a quick statement to communicate what makes us different from other container suppliers.
It's an interesting challenge because it's all about what we do for our customers. It's not about describing how great we are, how long we've been around, or how durable our products are. It's about how our company helps you get the job done properly.
Here's what we came up with:
Customers choose Container Essentials because we're container specialists with the expertise and buying power to do the shopping for them. We focus on finding the right solution at the right price so they can concentrate on running their business.
So, what difference does it make to you?
In today's world, it goes without saying that your vendors must provide top notch products with aggressive pricing. That's just the price of admission.
The real question is: is your container supplier willing and able to take the time to work with you to find exactly what you need to accomplish your goals regardless of who manufactures it?
It's the difference between finding customers for products and finding products for customers.
What's your reaction? Enter your comments below.