Think plastic bins can't get the job done? Watch a MACX® 3000 (ALTO 1400) containing 3,579 pounds of scrap metal being emptied by a rotating fork truck in this video.
Red MACX® 3000s are in stock!
*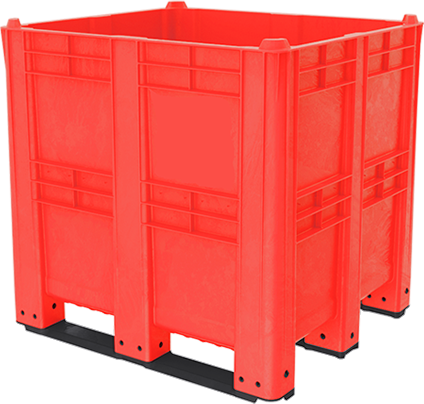 45.28″ x 51.2″ x 49.22″ H
Stackable without a lid
Rotatable with 4-way entry
Corrosion- and UV-resistant
*At time of publishing.
---
Need more information? Call us at 866-289-9181
---
Looking for something else? Contact us and tell us how we can make it easy for you.
---