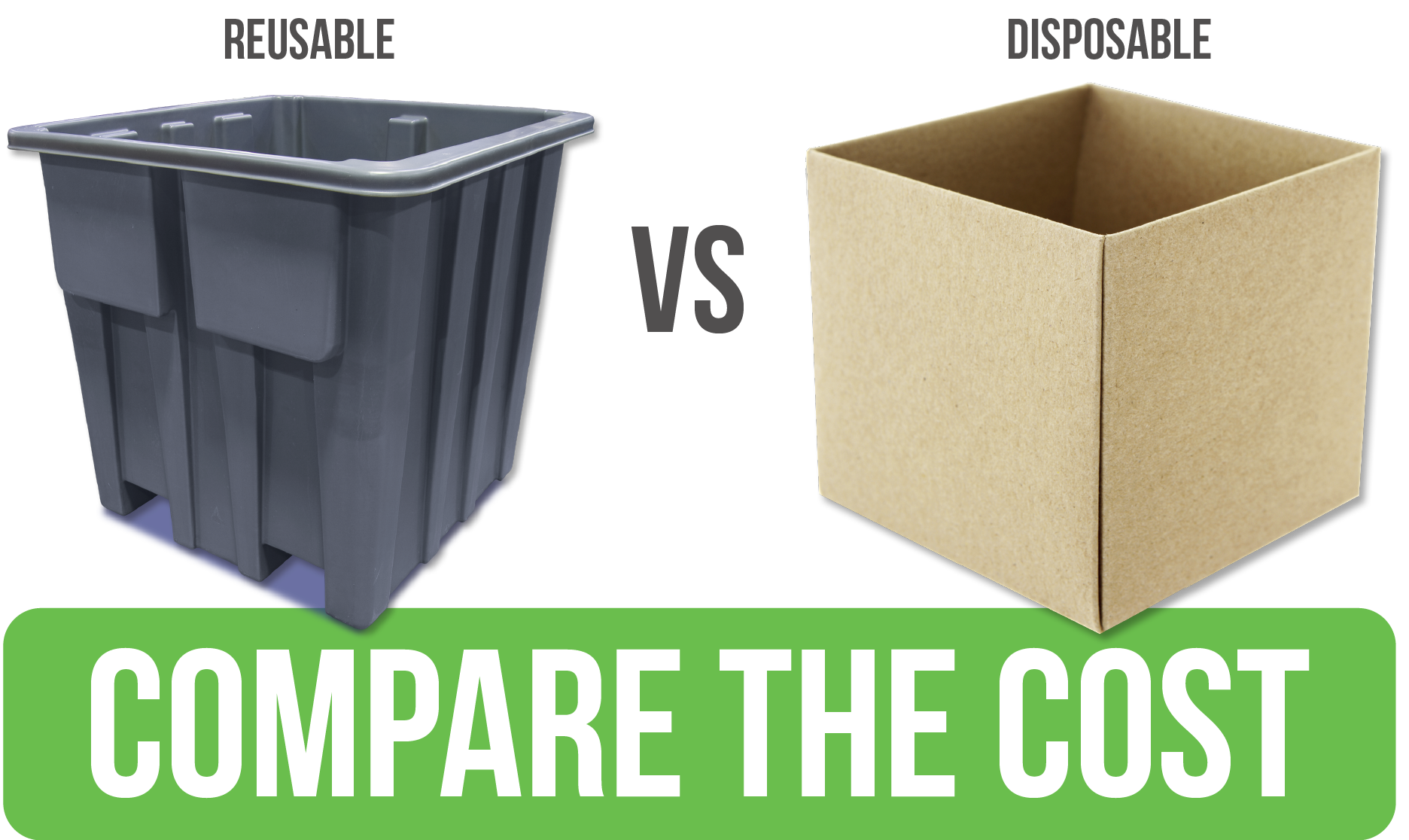 We often talk with commercial recycling customers who would like to end the hassle and cost of sourcing and buying used gaylords by moving to reusable plastic collection containers. Continue reading to review the pros and cons of reusable containers vs. used gaylords to be sure you're implementing the best and most cost effective solution for your customer and your business.
Reusable Containers
Reusable container options include bulk containers with rotator bases for dumping with rotating forklifts, collapsible and detachable wall containers, nestable containers with 2-way or 4-way fork openings, and mobile carts.
Can be repaired or recycled
Are adaptable to virtually every collection system and customer requirement
Cost at least 50% less than gaylords
Don't need pallets to be moved with a forklift
Stack safely when loaded.
Can be financed or leased
Can be branded with your company's logo and contact information
Most companies cut container costs almost 50% by using reusables instead of gaylords. Typical payback is 2-3 years, and options to lease or finance reusable containers keep monthly cash outlay in line with what you're spending now for gaylords.
Disposable Containers
Disposable containers have a wide variety of industrial uses and are commonly used because they ship and store efficiently and they're inexpensive to buy on a per-box basis. However, there are some considerations to keep in mind:
They are expensive to keep replacing as they only last about 5 turns or uses
Require a pallet to move and dump
Supply needs to be monitored and replenished often
To compare the costs of using reusable containers vs. gaylords, and you can download the Container Essentials Disposable vs. Reusable Containers Comparison Tool. Or, give us a call and we can figure it out for you.