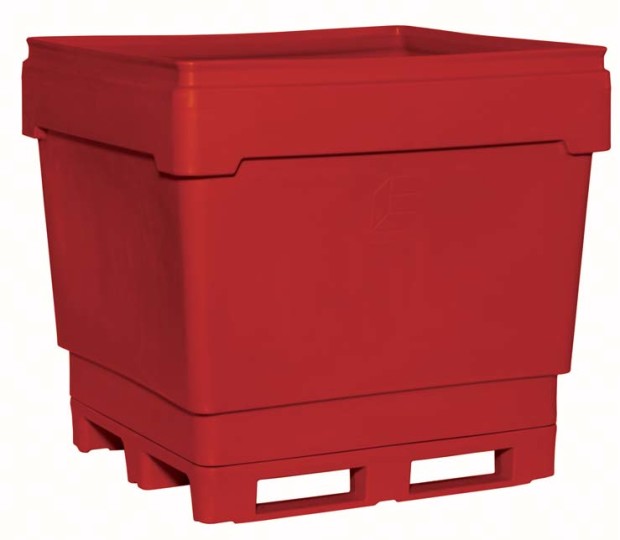 If you're using gaylords you can achieve dramatic savings by moving to reusable containers.
Our customers say $9.00 is a typical cost for a used gaylord, and that each gaylord can be used 4-5 times before it has to be discarded.
So, it costs approximately $2.00 per use, or turn, for a used gaylord, and this doesn't include the time and effort it takes to source good used gaylords.
A high quality reusable bulk container, similar to a gaylord in size, will cost about $250.00. You'll need lids for stacking, and we recommend you plan on having about one fourth as many lids as containers. Lids will be about $120.00, so let's factor the lid cost at $30.00 per container. That makes the average per container investment $280.00.
Quality reusable containers will last for 300 or more turns, so the cost per use for a reusable is approximately $.93.
Reusables cut container costs by more than 50%!
Reusables can be financed or leased at rates that can actually reduce your monthly cash outlay.
Nestable, stackable, and sustainable reusable containers are also safer for your customers and employees.
Let us show you how reusable containers can improve your bottom line!
Container Essentials means Complete Container Solutions™ – one expert source for all types of collection containers, BinPak® compaction containers, baling wire, tracking services, lift systems, accessories, and consultative support.
We're here to help. Give us a call today at 866-289-9181, send email or request a quote.