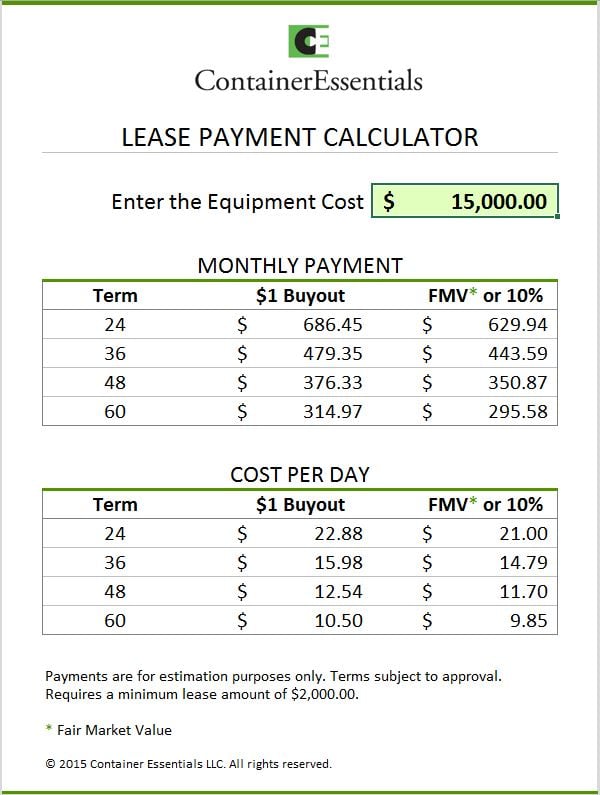 Reduce the financial impact of purchasing reusable commercial recycling containers.
The initial capital outlay of purchasing reusable containers is a heavy burden for many companies, even though they know they could save a lot of money in the long run.
To help our customers save capital and reduce the overall cost of their containers, we've partnered JB2 Funding, a company with broad experience financing commercial equipment.
Leasing can help your company by:
Reducing the lifetime cost of containers
Improving cashflow
Increasing tax benefits
Preserving business credit
Improving your balance sheet
Fill out the form to get immediate access to a leasing calculator to estimate your monthly payment.
If you have more questions about leasing commercial recycling containers, contact us today.