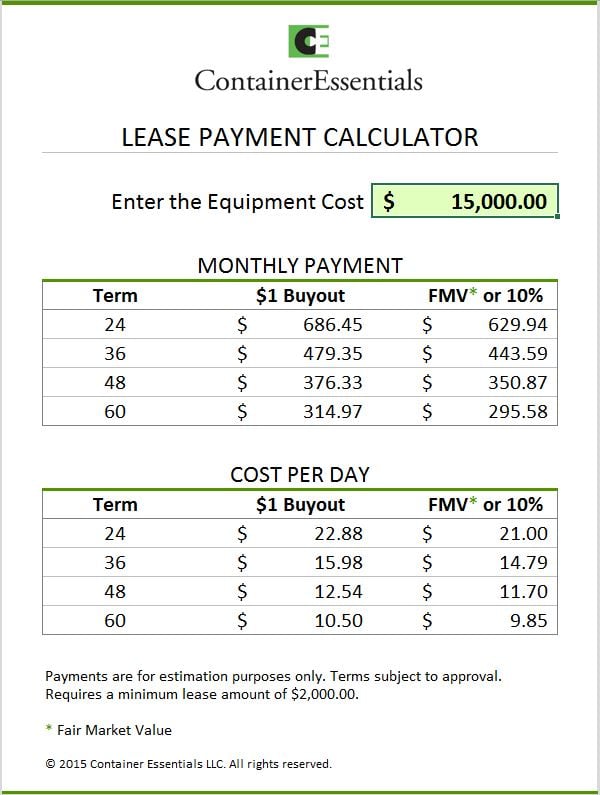 Reusable containers can dramatically reduce the cost of recycling industrial materials, but many companies still rely heavily on disposable containers. They just don't have enough cash to buy reusable, even though they know they can save big in the long run.
There is a way that can reduce the financial impact of converting from disposable to reusable commercial recycling containers: leasing
To help our customers save capital, we've partnered JB2 Funding (www.jb2funding.com), a company with broad experience financing commercial equipment including containers.
Here are 4 ways leasing commercial recycling containers can benefit your company:
1. Capital preservation - Save Cash
Out of all the advantages of equipment financing & leasing, preserving your company cash flow seems to be the number one priority for small to mid-size businesses. That's because saving cash is a top priority for most business owners & CFO's. Equipment financing preserves your working capital that would otherwise be used if you were to pay cash for your equipment.
With an equipment lease program, which is designed around your specific equipment needs and budget, you can make affordable monthly payments over time. This allows Fill outyou to save your money for other business expenses such as expansion, payroll, taxes and emergency situations.
2. Section 179 Tax Benefits
Equipment leasing & financing will present your business with some excellent tax benefits too. The tax code allows for true operating lease payments to be fully deductible if your business uses the leased equipment. Under Section 179 of the tax code, accelerated depreciation for financed or capital leased equipment may be available. Consult your CPA or Accountant to discuss further.
3. Preserve Business Credit
We are all aware of the importance of having a healthy/available line of credit in business today. Securing funding for business expansion, staffing, working capital and other operational expenses requires solid credit, and having an open credit line allows you to respond immediately in a time of need. Equipment leasing & financing lets you preserve your business credit line and help strengthen the cash flow of your business.
4. Better Balance Sheet
A more attractive balance sheet is available when your monthly lease payment is viewed as a true business expense instead of a liability or long-term debt. Having little or no debt on your company's financial statements can be a great benefit when it comes time to secure business funding.
If you have more questions about how you can invest in commercial recycling containers to save money over the long haul without a huge cash outlay, contact us and we'll help you out.
You can also use our leasing calculator to estimate your monthly payment. Download Now >>