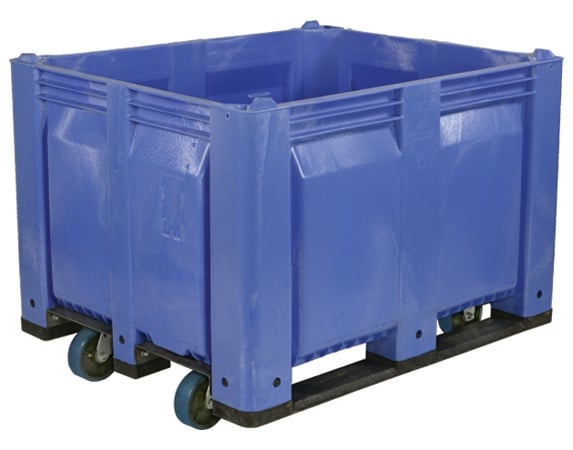 Standard mobile recycling carts have been industry stalwarts for years, but there's one problem they just can't solve:
With a typical Meese style cart, about 34 carts with a load capacity of 500 lbs can ship on the floor of a 53' trailer. Couple that with low material weight capacities, and you're shipping a lot of air - even when the carts are full.
What if you could easily double your material payloads per truck?
Not only can you fit 90 of the Mobile MACX® Stackable carts per 53' trailer, each cart holds up to 1500 lbs. That's a huge difference! Here are some other reasons to consider the MACX Stackable:
Stack up to three carts high for shipping with unique, secure interlocking corners
Designed to be rotated and dumped with a rotating forklift
48" x 40" x 34" H with 6" casters
Holds 190 gallons, 1500 pounds
Super durable foam core injection molded construction
5-year manufacturer's warranty
Several colors, labels, and almost always in stock for quick delivery
It's a bit more expensive to buy the Mobile MACX® Stackable, but it's much less expensive to ship and own than the competition.
Heavily discounted sample/demo carts are available. Give us a call today at 866-289-9181, send email to get the details.