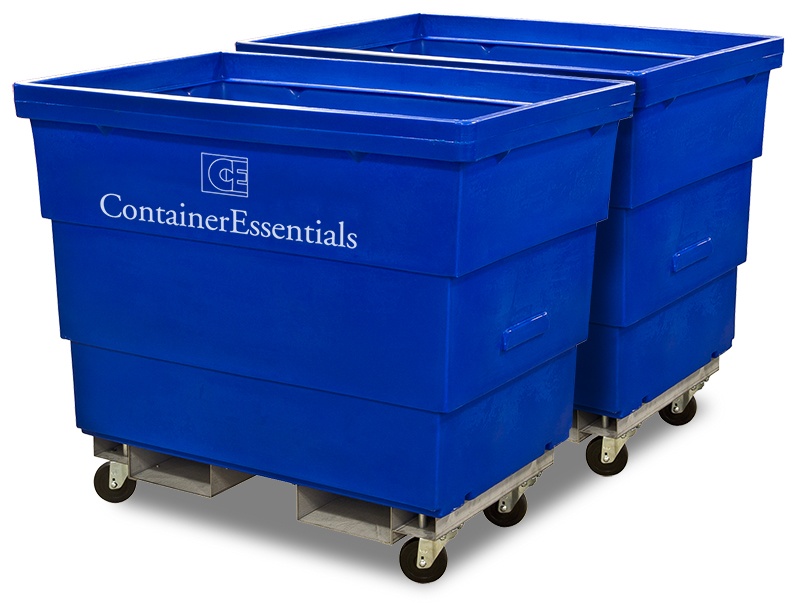 One of the major paper recycling companies needed of 100 "Meese-style" carts to replace worn out units and beef up their inventory. They were looking for the best pricing, lead time, and guarantee as usual, but were also concerned about the durability of the base, casters, and top lip. They recognized that having the right carts can reduce cart re-orders as well as increase productivity and efficiency - a huge savings all around.
After reviewing their options, they settled on the Grizzly, the only recycling cart designed by a recycler. It has 3 benefits they really liked:
A lightweight steel channel base that won't warp or delaminate
Casters that bolt into the base for stability and durability
A double wall top lip that minimizes deforming.
Problem Solved! Except...there was one remaining issue, and it was a big one: They wanted to be able to lift and dump two recycle carts at the same time, and no standard commercial recycling cart had that capability.
So, we put on our superman capes and went to work. We designed a heavy duty, galvanized, forklift base - but it wasn't just any forklift base. Two carts could be lifted and dumped at the same time.
There's nothing else like it, and the whole process from idea to finished product took about 45 days. Our customer got a unique product to help them serve their customers, and the fourth member of the Grizzly family of carts was born – The Ultra Grizzly. If you'd like pricing or any other information, we're just a click away.