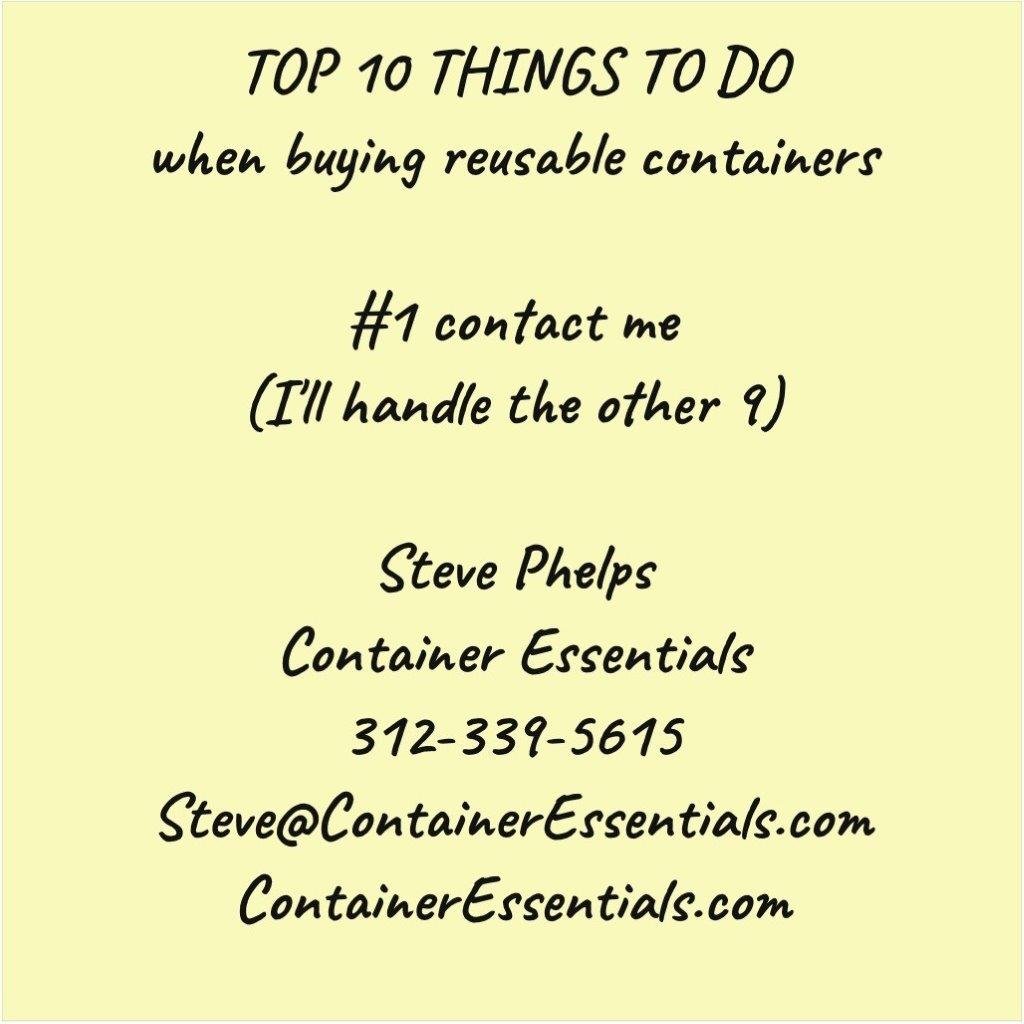 We'll handle the other 9. It's how we make commercial containers easy. We'll source and supply the containers you need, so you won't have to invest the time and effort. We're independent, so you'll get the right containers for your business – no matter who manufactures them. We'll even offer customized, or top quality used products if they offer great value and help you accomplish your goals. Here are three recent examples:
200 extra-large collapsible containers were needed for a major metal recycling company's new contract. We sourced and supplied guaranteed refurbished containers. They saved $50,000 and 2-4 weeks of lead time.


A rapidly growing paper recycling company needed 100 reusable pallet-sized containers for a rush of new contracts. They saved $7,500 by going with like new containers, and we shipped in two days.


A new paper recycling contract for a large national recycler had a short fuse deadline. Due to our relationship with the manufacturer, the lead time was reduced so the recycler could meet their deadline. Problem solved.
It's easy to cut costs and save time. Turn it over to us, and get the right containers at the right price every time. Commercial containers made easy.